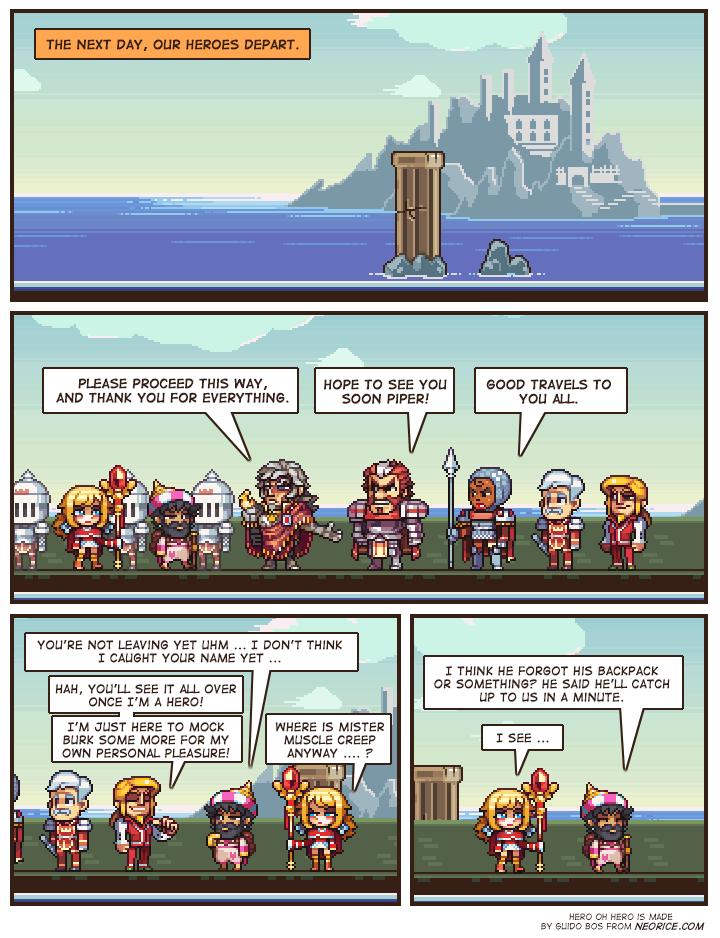 Tuesday, August 29 2017 - 12:45 AM
By: Neoriceisgood
Departure.
And so Pablo leaves with the LEGAL powers granted to him.
Yes legal, as in, not magical.
He wasn't given the Judge's amulet, which was stolen, and thus not available anyway.
Sure there's something magical about the legal system, but it is in fact, not a magical power.
The power given to Pablo that is, is not magical.
Just wanted to clarify that. :3