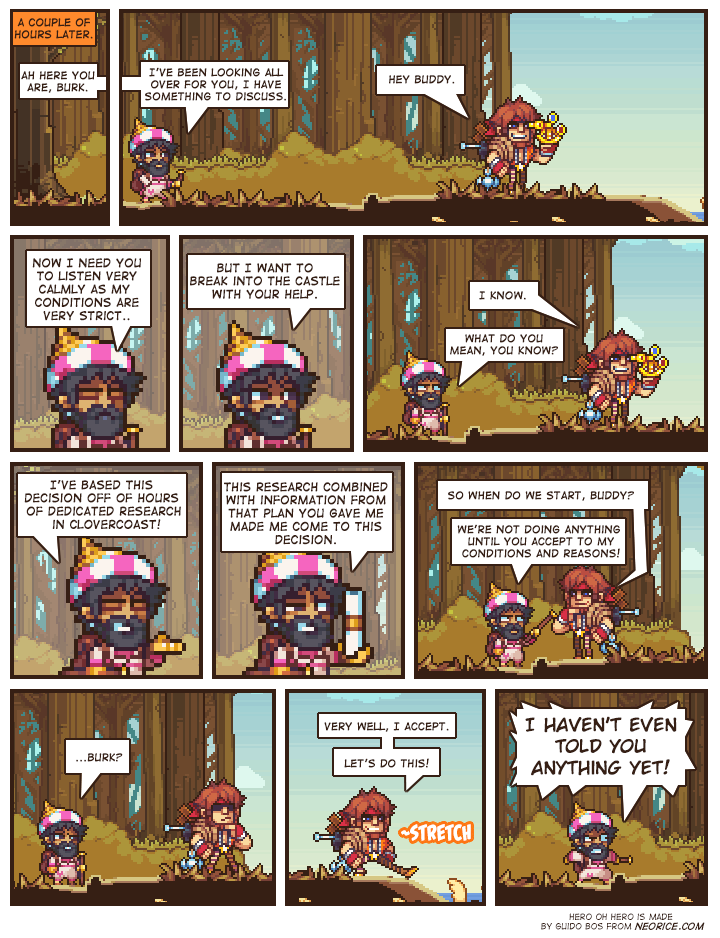 Friday, December 18 2015 - 12:00 AM
By: Neoriceisgood
I accept.
In case you're wondering what Pablo's been doing for the last few hours, mostly hearing villagers talk about what an evil monster the baron is.
And how he drinks the blood of maidens.
Probably.
Talking about drinking the blood of maidens! Over 1.2k votes = Bonus updates for saturday and sunday!!
Congrats.